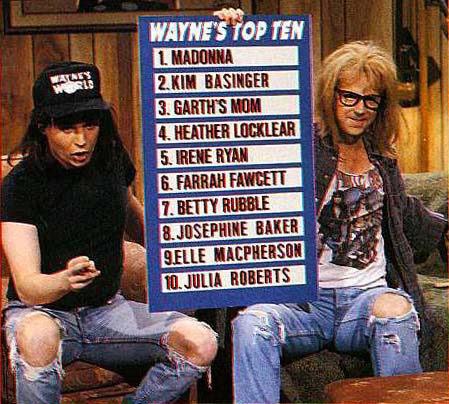 What's so compelling about Top 10, Top 3, Top whatever lists, really? After reading a top 3 list by my friend Jonas, it got me thinking…
They always catch my attention, and I always feel used after reading them. Another 3 minutes of my life wasted or however long it took to click through to get to No 1. Do I really need to know the top 10 signs my dog is gay, or 7 ridiculous ways to die while golfing?
Probably not. But in the ever increasing heap of noise on the internet, that's what grabs my attention. Sadly.
(and for the record, Jonas's top 3 list was a very enjoyable read….. I'm not by any means ranting about hating his post. It was just what got me thinking about my erratic-toplist-clicking behavior . Ok, I'm afraid that if I keep writing I'll just dig my hole even deeper…. )